Donate a Tree to the World is a reforestation and social empowerment campaign that joins to international efforts to stop climate change and help lagging communities – vulnerable groups.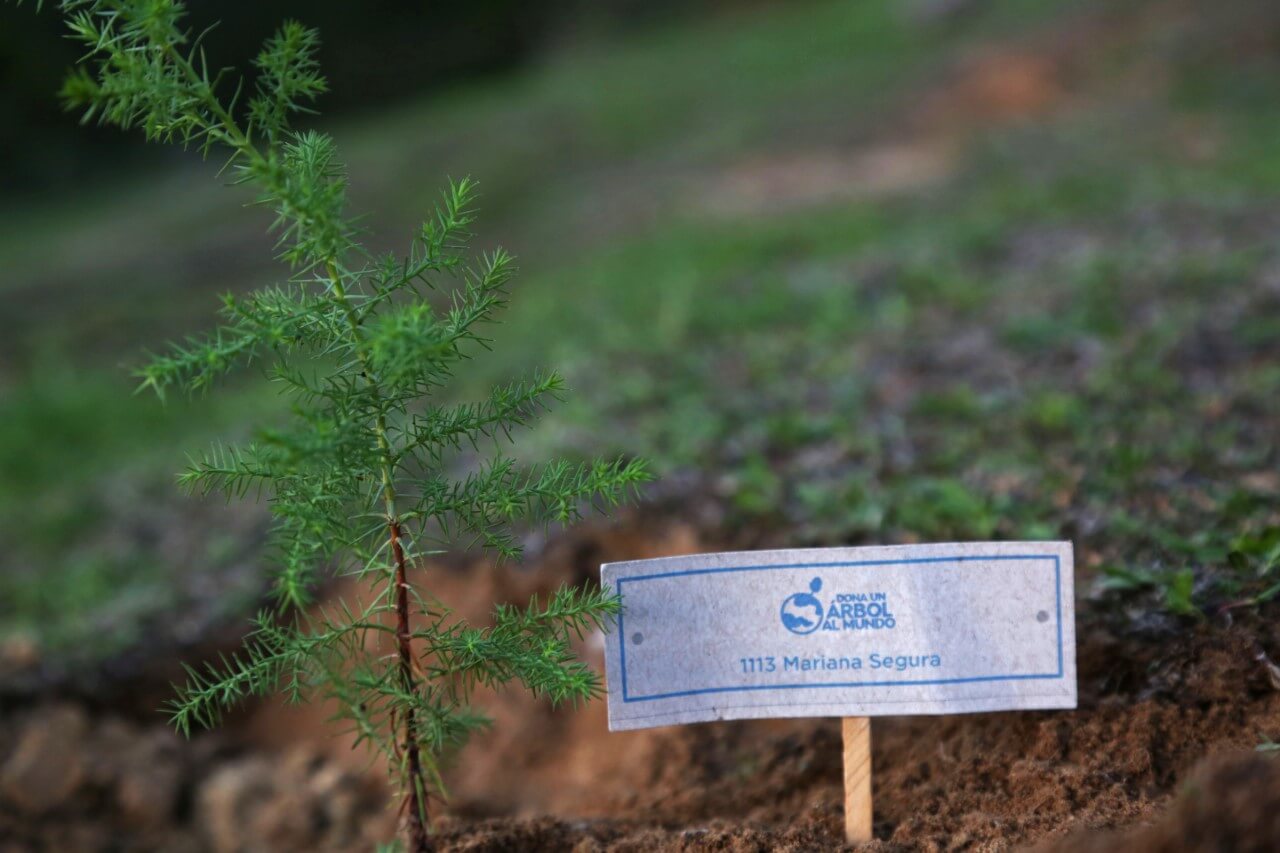 Note: Your tree will be planted in Mexico or Colombia and your photo will be ready in 1 to 3 months. Depending on where the tree is planted it will be the type of specie. (They are all native species)

 
Donate a tree and receive a picture of your tree planted with the name that you choose
15 billion trees are lost per year while only 1.5 billion are being replaced
World Economic Forum
The last 5 years have been the warmest in the history of our planet
NASA, Goddard Institute for Space Studies
Mexico ranks the fifth place in the world in deforestation.
500,000 hectares of forest and jungle are lost each year.
Institute of Geography of the UNAM
More than 8,000 thousand species have died in Mexico due to deforestation.
Institute of Geography of the UNAM
We don´t want that to happen … That's why we're helping to end this problem
WHERE ARE THE TREES PLANTED?
The trees are planted in Mexico and Colombia. In Mexico in the Biosphere Reserve of the Sierra Gorda de Querétaro and in the Biosphere Reserve of Tehuacán Cuicatlán, Puebla. In Colombia in Córdoba and Calarcá in the department of Quindío